Beebe Bluff
Jul 25
[video]
I Would Have
Back then I had a lot of extra money. I'd taken quite a few grants and scholarships after the military and decided to use those and the GIBILL simultaneously. What would end up happening is that the grants and loans would pay my tuition and everything else and the GIBILL would end up as a tuition refund. Usually I'd end up with about five or six thousand dollars every time I signed up for a new…
"So I work at Gamestop, and yesterday this little kid came in, probably around 6-7, wearing a pikachu shirt. He took his dad over to the DS section, excited as hell "oh my god they have pokemon!!" Uninterested dad is uninterested. As I approach them on the floor, I ask them if I can help them find anything. The kid turns around and yells "POKEMON!". I tell them we got them all for the DS, and which one he is looking for. The kid tells me he just finished HeartGold, and now wants more. He had a big pile of games he was going to trade in for pokemon. A whole bunch high dollar wii games and old DS games, basically Mario and Zelda stuff, because fuck those guys he is gonna get pokemon.
After I process his trades, he comes out to around $75 (holy shit I wish I had that much to spend freely when I went to gamestop as a kid). He immediately runs over and picks up Black 2. I tell him that he actually has enough to buy 3 pokemon games because of the deals going on. I pull out Diamond, Black 1, and Black 2, and explain our deal that will allow him to get all three games. Again, super excited, he turns to his dad and goes "IM GONNA DO THAT". Uninterested dad is uninterested. "Yeah sure its your money do what you want". Kid then continues going on about pokemon, how fun HeartGold was, and how he is going to be "playing pokemon forever".
Normally, working at gamestop, the kids that come in his age are loud, obnoxious, crying, screaming at their parents on why they "deserve" their game, and then I have to deal with the parents yelling at me because I try very hard to not to sell them GTA V for their 6 year old (and then dealing with the parents a day later when they claim its my fault for selling such an inappropriate game to them in the first place), but this actually was interesting to me, because this kid reminded me of me. Gold version was my first (and favorite) game. Not just my first pokemon game, my first game ever. So I am going ahead and listen to this kid talk about his pokemon, let him tell me how his favorite pokemon is totodile and how sad he was that totodile evolved.
When the whole transaction was over, I showed the kid my lanyard. It has the 8 kanto badges on it , I got from sanshee. At this point I could basically see the kid shit himself right there. Speechless, he was just staring at the badges in awe. I tell him "I beat the elite 4 before you were even born. I have been playing pokemon ever since. You will be playing forever." While he is still speechless, I give him a card to one of the local video game stores (they sell older system games, like gameboy advance games). Since he only had a DS, I told him to go to one of the stores on the card when he saves up money again and look for FireRed or LeafGreen, and "play where it all began" (gameboys and red/blue/yellow versions are pretty expensive if you don't find them at a thrift shop, plus I thought he would enjoy the remakes better than the originals, since he liked HeartGold so much, but that is just my opinion. I also figured by the time he plays through all 4 of those games ORAS will be cheaper, or the local store will be able sell him one of the GBA versions.)
The kid leaves excited as fuck, ready to play his new pokemon games for hours on end and bug the shit out of his uninterested dad. Thats when I started to feel old. I did beat the elite 4 before he was born, almost 14 years ago, when I played Gold version. I remember saving up pennies so I could get blue version, then again when sapphire was released. Fighting with friends over "you said you could clone him give him back" or "talk to professor oak 100 times then beat the elite 4 100 times without anyone dying and you will get an infinite number of masterballs". I am wondering if these kids now have those same stupid problems as we did. I am just glad I was able to help this kid continue his adventure."
Jul 23
(Source: x-filesforever)
Jul 21
My son is also named Bort.
(via gingerarchivist)
Jul 07
Let's Not Turn the Page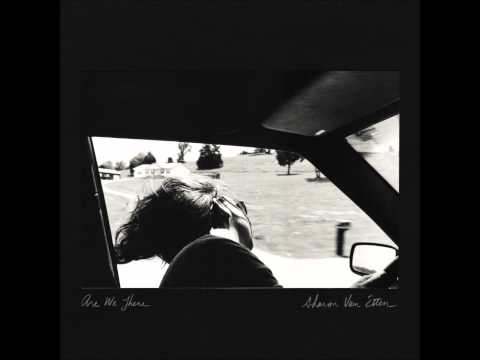 "Have you ever read a book that you wish would never end?" she asked me. "You get to the last few pages and you're afraid to check exactly how many pages are left, but you know it's going to be over soon. You start to reread a few sentences from where you really are in the book. It feels like your heart is breaking every paragraph closer to the end. Have you ever felt like that?"

"I can't say I…
Jul 06
…has this been done before?
(via gingerarchivist)
Jul 03